Friday 13 March 2020, 8pm
at the Sir Raymond Ferrall Lecture Theatre,
University of Tasmania, Newnham
Guest speaker:
Professor Tim McCormack, Dean of the Faculty of Law, UTAS
will present the thirty-second lecture on
The Notion of Humanity as a Constraint on the Conduct of War
Listen to a good quality audio podcast of Professor McCormack's lecture on City Park Radio's Community Stories.
Watch the live streaming of Professor McCormack's lecture here, starting at 13 minutes into the video:
https://echo360.org.au/section/e403edcc-5db1-49e7-a48f-e5d61c7faff1/public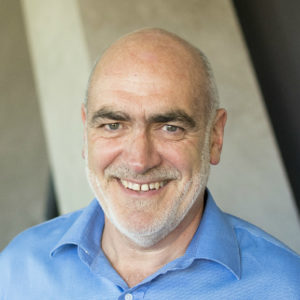 Abstract
International Humanitarian Law (also known as the Law of War or the Law of Armed Conflict) imposes legal constraints on the way war can be conducted in an attempt to alleviate human suffering. Professor McCormack will discuss the mid-19th Century emergence of the notion of humanitarian constraint and demonstrate that although motivations may have been genuine, they were also exclusionary. The intended beneficiaries of humanity in war were "civilised peoples" and there was never any intention to apply the same legal protections to "savages". This exclusion manifest in harsh reality as much in Van Diemen's Land as it did in many other conflicts around the world.
Biography
Professor Tim McCormack is the Dean of the University of Tasmania Law School and the Special Adviser on War Crimes to the Prosecutor of the International Criminal Court in The Hague. He was the founding Australian Red Cross Professor of International Humanitarian Law at the Melbourne Law School (1996-2010) and is an internationally recognised expert on International Humanitarian Law and on International Criminal Law. He was recently Visiting Professor at Harvard Law School in the US (January 2020) and has held a number of other significant international appointments.  Tim was born in Launceston and grew up in Burnie.
See https://www.utas.edu.au/profiles/staff/law/Tim-McCormack
This is a free event and everyone is welcome.
  Organised by the Launceston Historical Society in partnership with the University of Tasmania