Friday 15 March 2019, 8pm
at the Sir Raymond Ferrall Lecture Theatre,
University of Tasmania, Newnham
Guest speaker:
Her Excellency Professor the Honourable Kate Warner, AC, Governor of Tasmania
will present the thirty-first lecture on
Transportation re-visited: lessons for modern penal policy?
2019 John West Memorial Lecture
John West was one of the most influential opponents of transportation and condemned it as a failed penal policy.  However, in terms of re-integration and rehabilitation it was more effective than either physical punishment or imprisonment.  What lessons does it have for penal policy today?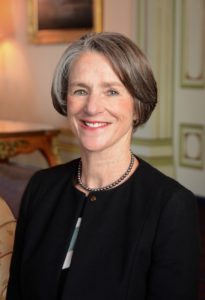 This is a free event and everyone is welcome.
  Organised by the Launceston Historical Society in partnership with the University of Tasmania