Thursday 3 March 2022, 8pm
at the Sir Raymond Ferrall Lecture Theatre,
University of Tasmania, Newnham
Guest speaker Dr Alison Alexander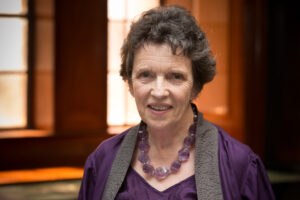 will present the thirty-fourth lecture on
End of Convict Transportation
John West, kind and unassuming, was the hero of Tasmania's fight against transportation in the 1840s. He stood up to the might – and force – of the British Empire in defence of what he believed to be just and right. This talk sets the anti-transportation battle, and John West, in the context of the two-century story of the British Empire.
Alison Alexander was born and educated in Tasmania and has had a career writing Tasmanian history. Her books range from commissioned books for institutions ranging from Launceston Grammar to the Clarence Football Club, to general works and biographies. Her latest book is Tasmania v. British Empire: the fight against convict transportation.
This is a free event. 
  Organised by the Launceston Historical Society in partnership with the University of Tasmania