Friday 15 March 2013, 8pm
in the Sir Raymond Ferrall Centre, University of Tasmania, Newnham
Guest speaker: Professor Lucy Frost, will present the twenty-fifth lecture
The Children of Mothers in the Convict System of Van Diemen's Land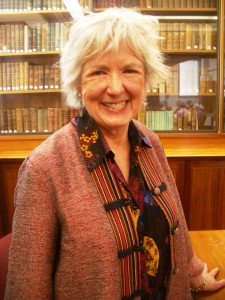 Many women who stood in the docks of the British Empire to hear themselves sentenced to transportation beyond the Seas were mothers. Sentences imposed on mothers fractured the lives of their children. Some would be left behind, to be cared for by relatives or to fend for themselves on the streets or to suffer the grimness of a workhouse. Others would sail with their mothers on the convict transports, facing their own experiences of exile. In Van Diemen's Land they would either go into a nursery run as part of a Female Factory, or be sent to the Orphan Schools. Later, while convict women served their sentences in the colony, some would become pregnant, and give birth in a Female Factory—only to be separated from their infants once they were weaned.       
This paper explores the experiences of the children, looking at the convict system from their perspective. By focussing on the stories of individual children, it asks what happened when their freedom was compromised and the most intimate contours of their lives forever changed in those courtrooms where their mothers were sentenced.
 Generously supported by The Examiner and the University of Tasmania.