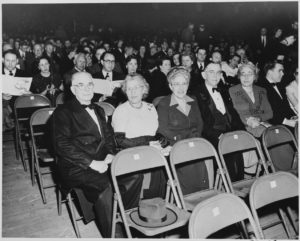 On this page we have made available for listening or download a number of the regular Launceston Historical Society lecture series held on the third Sunday of each month. It is audio only and on MP3.
They go back to 2011 and new ones are being added all the time, so come back and check occasionally.
RECENT ADDITION
The Significance of the Tamar Valley for Tasmanian Aboriginal People. A talk by Geoff McLean on 19 February 2023.
RECENT LEGACY ADDITIONS
These have been added from archived CDs. Please look for them in date order.
The Virtues of Local History – Dr Thomas Dunning 15 February 2015

Count Strzelecki in VDL – John Paull on 19 July 2015

A Tourist Walk with Max Oldaker Through Central Launceston – An archive DVD presentation on 16 August 2015

What Would Pugh Say? Professor Milton Cohen on 18 June 2017

Why Do Kids Hate History. A talk by Dr Louise Zarmati on 20 August 2017.
The Kings Meadows Convict Road Station. A talk by John Dent on 18 February 2018.
Some Early Social History of Beaconsfield. A talk by Nigel Burch on 15 April 2018.